here is how its done with pics.tools needed
torque wrench capable of 24ft lbs
fuel line disconnect tool avilable at most autoparts stores.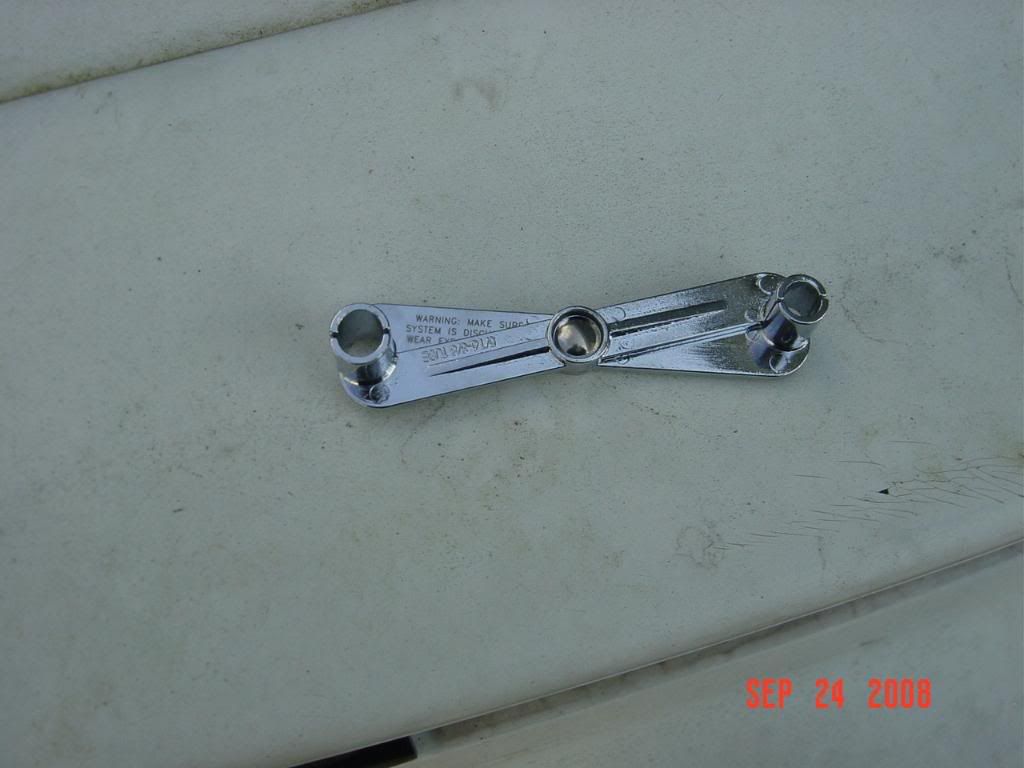 10 mm socket for 3/8 and 1/4 drive ratchet
3/8 swivel
6 inch extension for 3/8 and 1/4 inch ratchets
First disconnect the negative battery terminal. Then remove the air cleaner box and the decorative engine cover. Remove the strut support bar. take out the rear spark plug wires.
Drain the Radiator in to an appropriate container!!!!!!!
remove all electrical connectors, throttle cables, fuel lines and unbolt the egr. remove the 7 bolts on the intake plennum and the hose below the intake the upper plenum should then come off.
next remove all the electrical connections and vacum lines you can see the wireing harness will be able to be removed if done properly.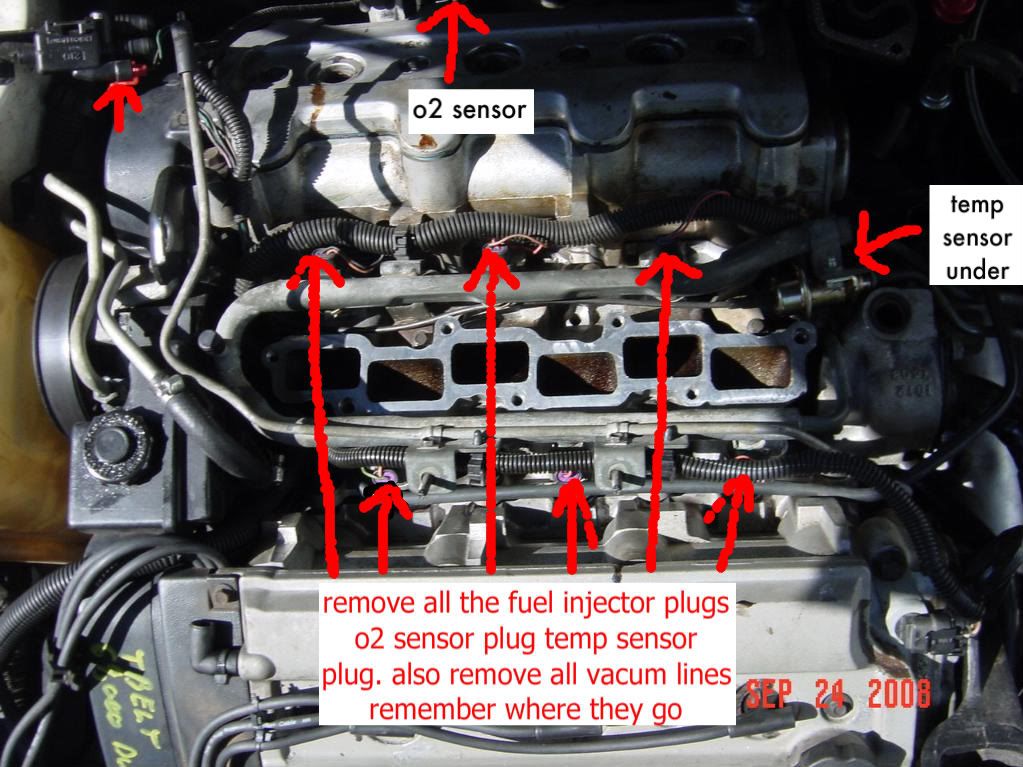 it should look like this when done. Then remove the 12 bolts that hold on the lower intake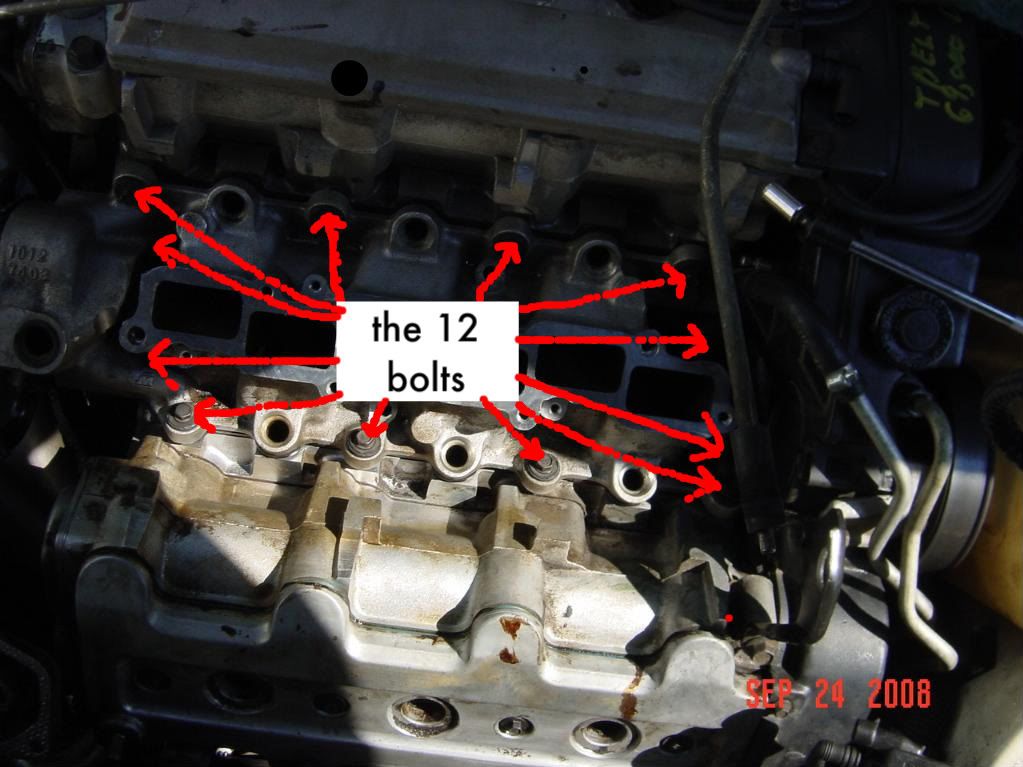 Now lift the lower intake off and clean all the maiting surfaces . It is also a good time to clean out your intake take a few cans of carb cleaner or brake and parts cleaner and a small wire brush and clean it all up it will help air flow. If you want to get crazy now would be a good time to port and polish your intake. here is what it should look like.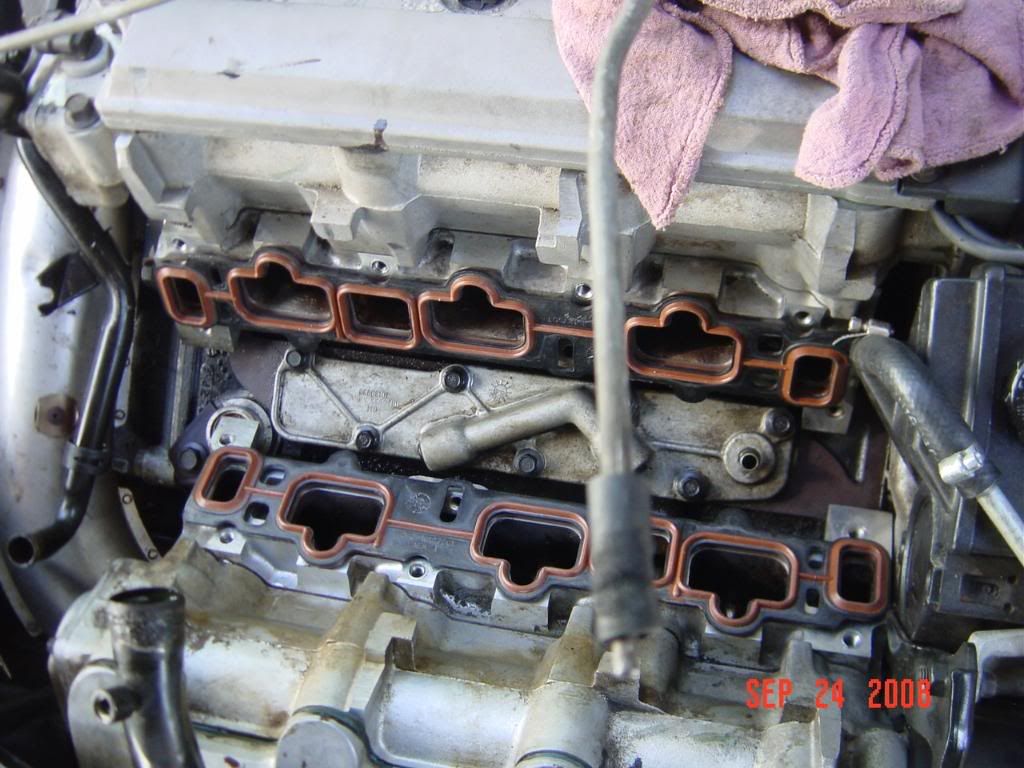 Now simply reverse the procedure to reinstall. you should retorque the intake bolts to 24 foot lbs. Then follow the standard bleeding procedure for refilling your radiator. If done right this is an aprox 3-5 hour job I did mine in less than 3 hours.[/list][/list]